Maps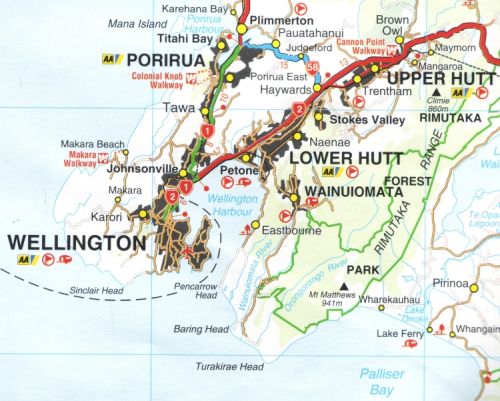 Driving directions from Wellington
Take SH2 to Petone
Follow signs leading to Wainuiomata Hill Road and Wainuiomata
Proceed along Wainuiomata Rd/ Main Rd until you reach the Coast Road
Take the Coast Road south for 12km
Turn left into the Remutaka Forest Park entrance at the Catchpool Stream
Remutaka Forest Park Map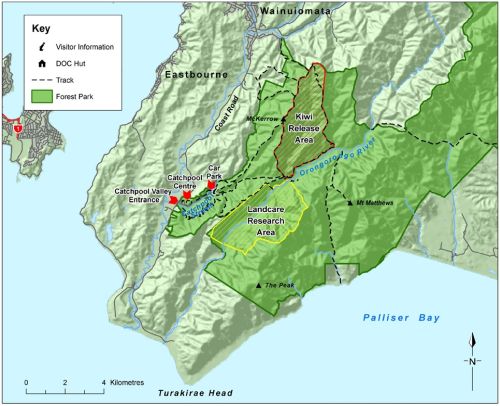 Click the map above to view a larger map showing the location of the Park and key features such as the Catchpool Valley Education Centre; the old Landcare Research block and the original Kiwi Release Areas.
For more photos and information about the Remutaka Forest Park and its environs, check out the Google, "My Maps" link for Remutaka Forest Park created by our Webmaster, here.
Latest NZ TopoOnline Maps - (LINZ)
If you are looking for detailed online topographic maps of the area, please click here. These are superb quality maps allowing you to create and download your own custom topographical maps of places of interest within New Zealand at various scales to suit your special requirements.
Original Kiwi Protection Zone - Stoat Trap Network Map
Click here to view or download a 2011 map of our trapping network. (9mb JPEG format) Our trap network has since been considerably expanded with hundreds of additional traps and extended boundary lines.
To Sponsor a Trap and Help Save a Kiwi, click here.